Links
Below are a selection of links to organisations that Godalming Band are proud to be associated with.
---
Run by the GO Godalming Association.
---

Record Corner, Pound Lane, Godalming, GU7 1BX
---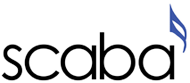 ---
---
Godalming Band visited the Sint Hubertus Brassband in 2006, and are pleased to include a link to their web site.
---